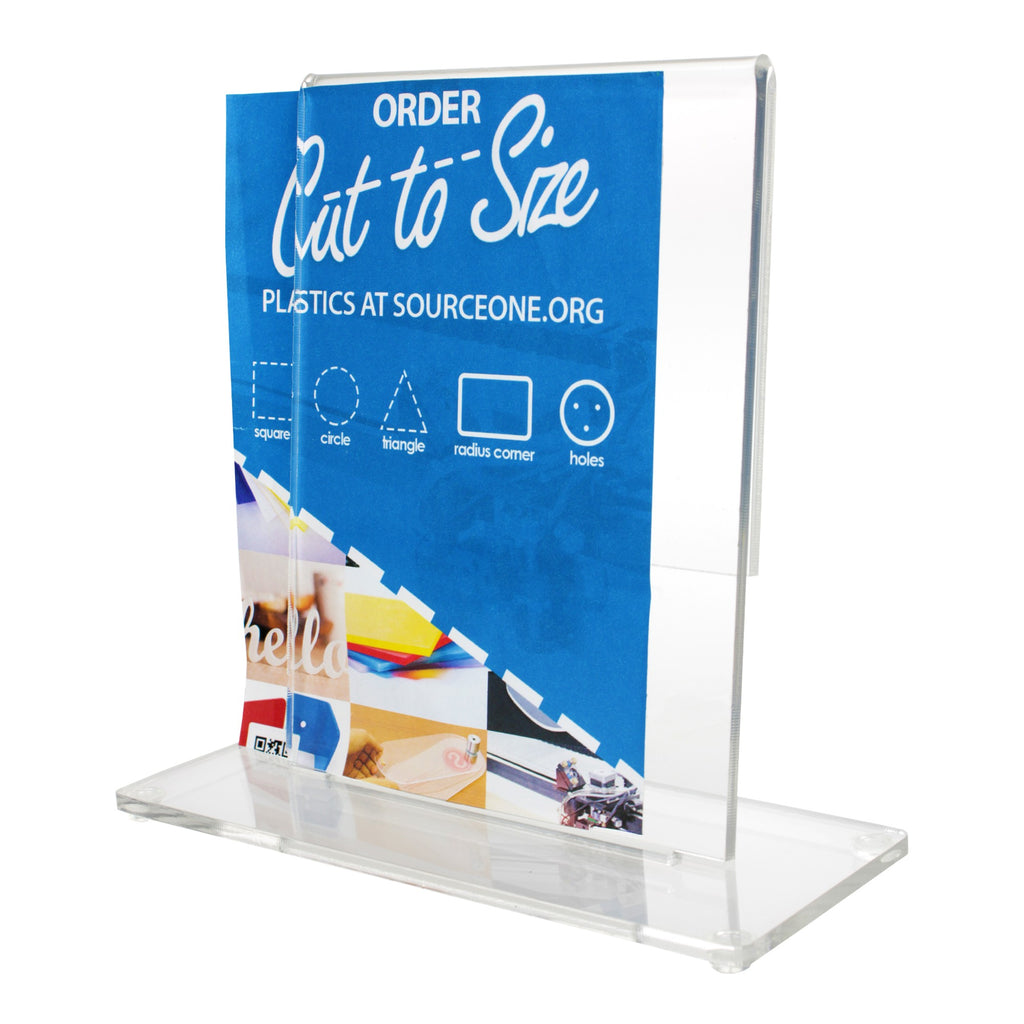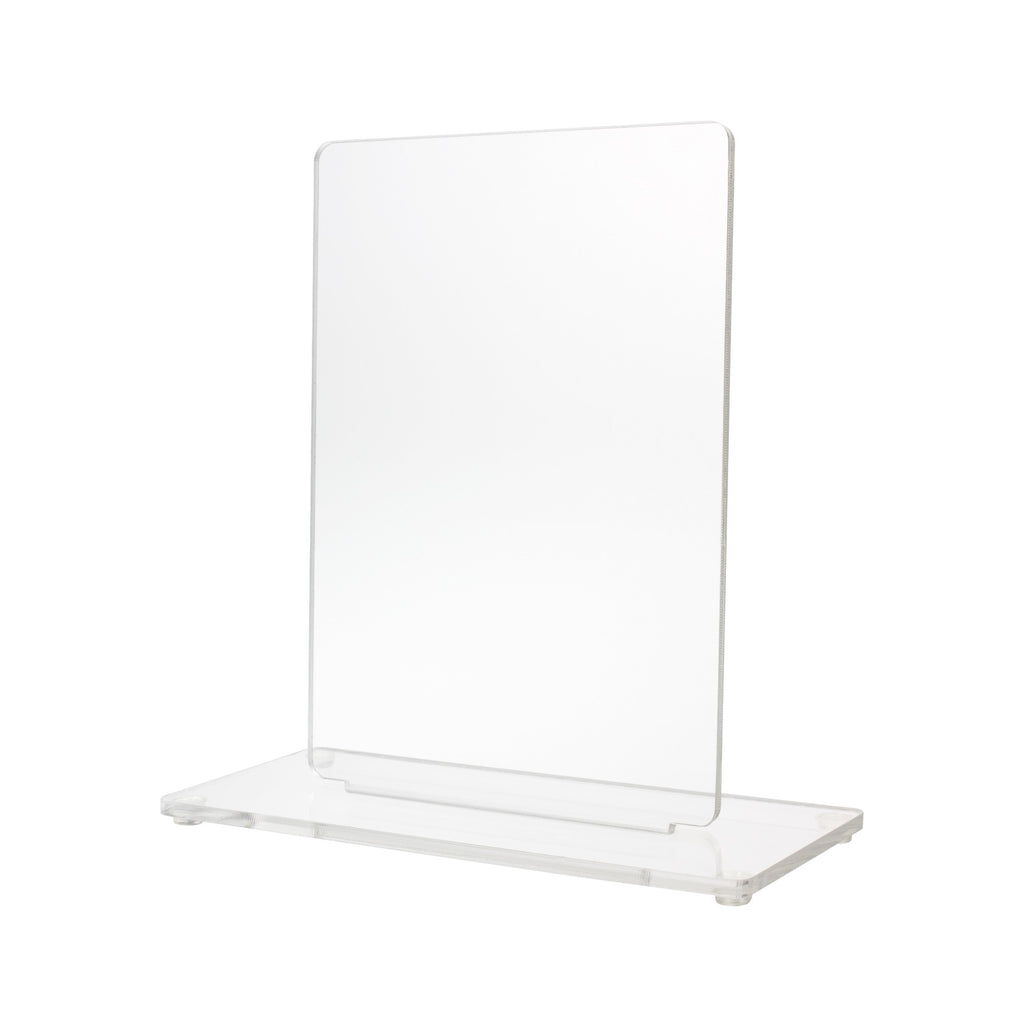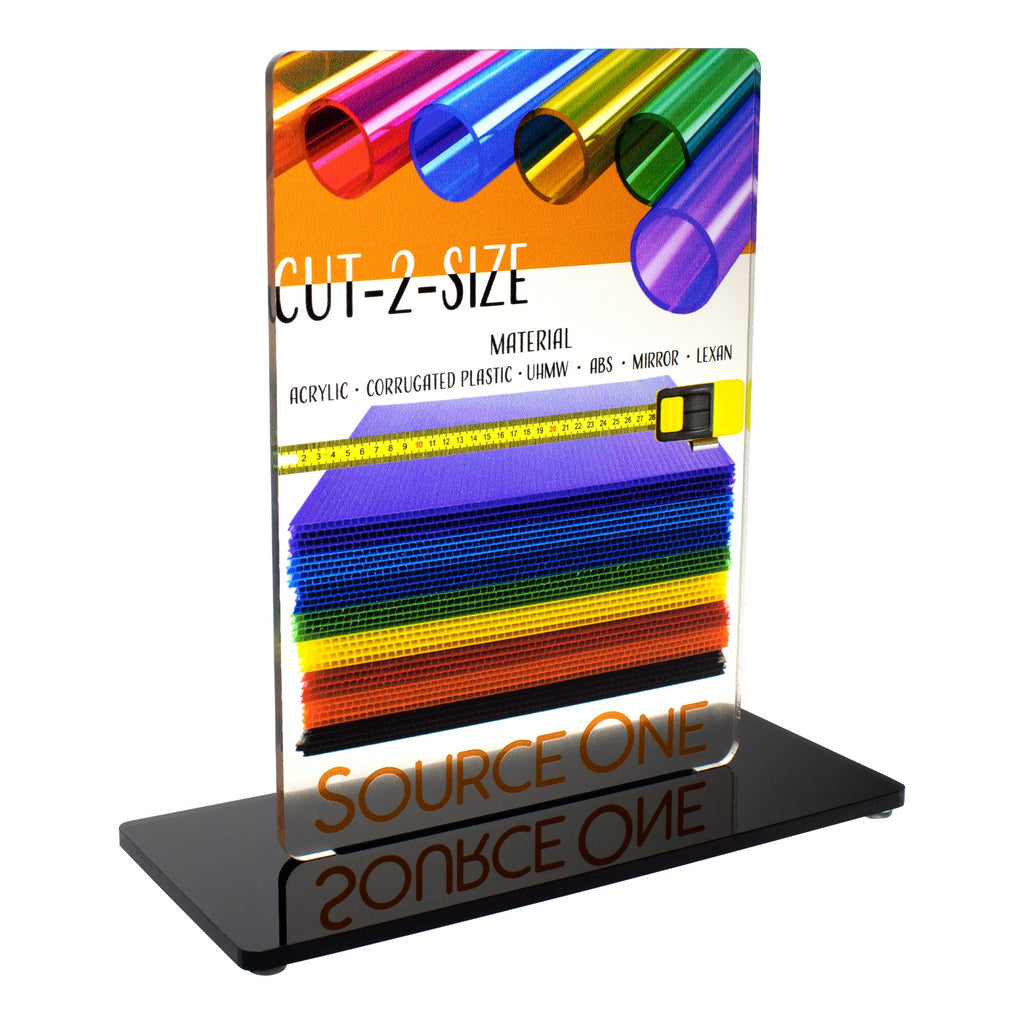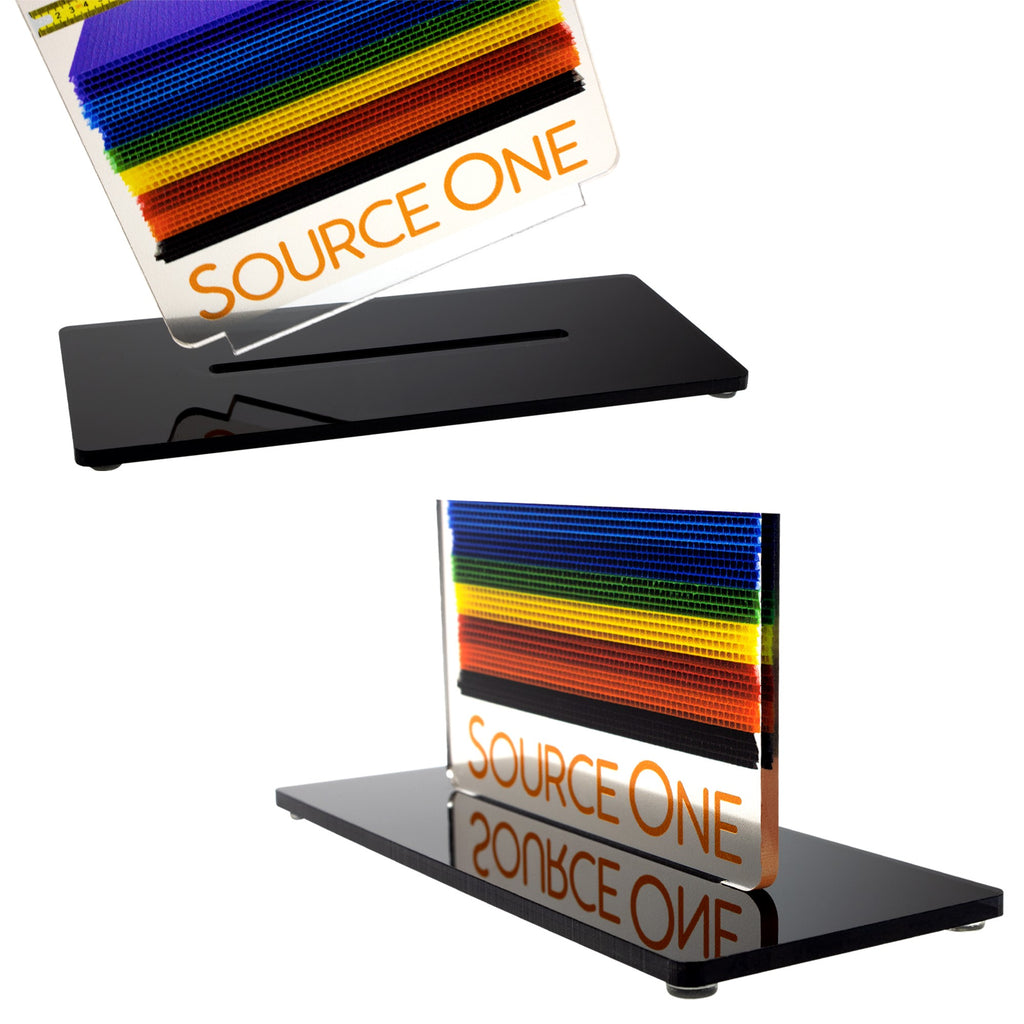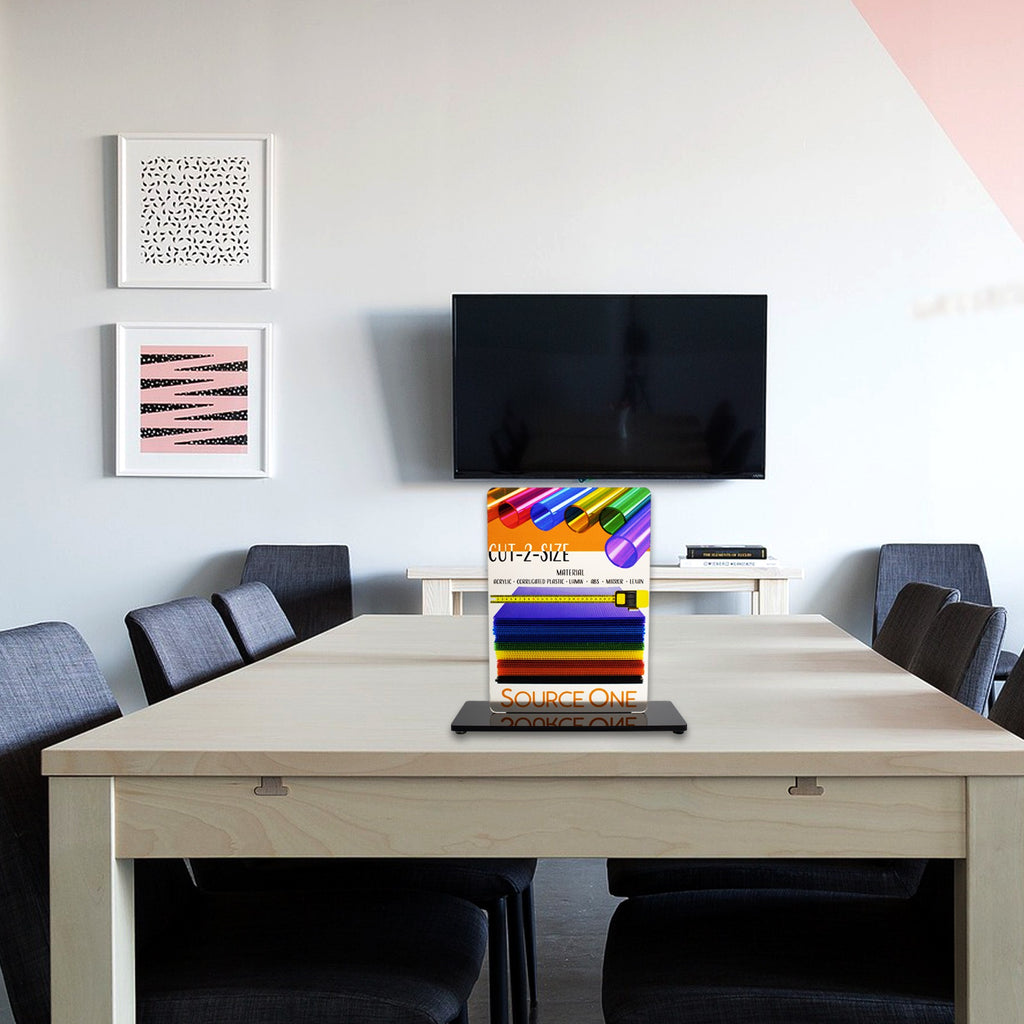 Our new Snap-In Sign holder brings a distinctive design to life.
You can display Ad material in two different ways, either uploading your own design for a UV Printed finish or display media using the insert method which is interchangeable at any time. With aesthetic being at the forefront of our vision, we used 3/16" acrylic to portray depth and quality. For ad space, we offer different sizes, 5" x 7", 8" x 10" and the standard 8.5" x 11". We tossed out the unwarranted glue lines and included a snap-in feature which allows you to easily remove the ad portion whether it be for loading new media or safe transportation. Want to include a different base color? No problem, included in the images is a color chart referencing the color options we have available. If no color options are chosen, the default will be clear at no extra charge.
This Sign holder sits securely on any counter or tabletop and can be utilized for a wide range of projects. Throw away your outdated sign holders and go for a more modern look that attracts your target market.
If you choose to use our Source One Design package go ahead and place your order by choosing the appropriate option and check out. Our team will receive confirmation and contact you via email or by phone to discuss and collect all of the details needed to bring your vision to life.
When uploading your artwork, we prefer it to be a vector file (ai, pdf, ps) so that we reduce pixelization which results in a distorted final print. If the file extensions is a jpg or png, we require it to be no smaller than 1000 px x 1000 px. If your file upload doesn't meet these requirements, you can choose the Source One Design Package and we will proceed with detail moving forward. If you chose the manual insert method, there will be no customization. Media can be printed on your end and interchangeable at all times.
Easy assemble using Snap-In feature
Many sizes available
Custom Print Option or Insert method
Colored base for branding
Made in the USA