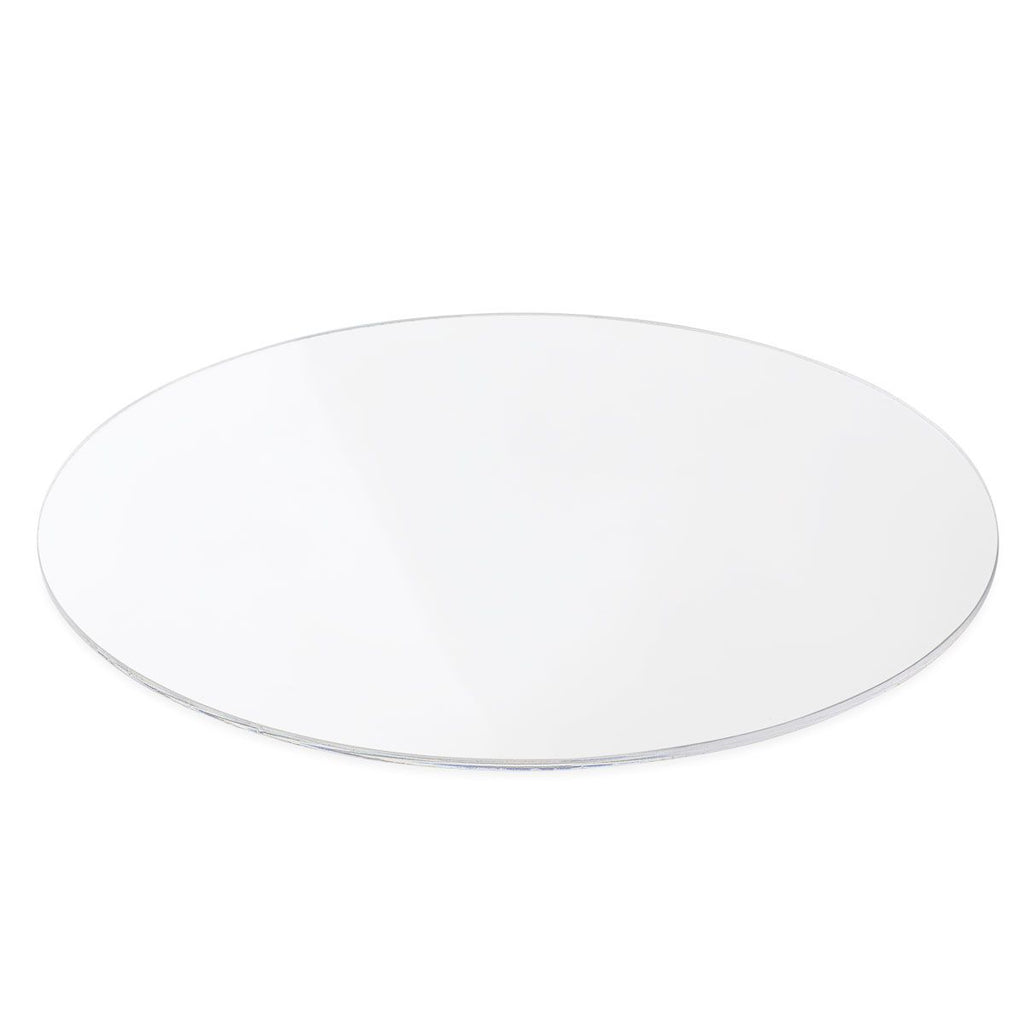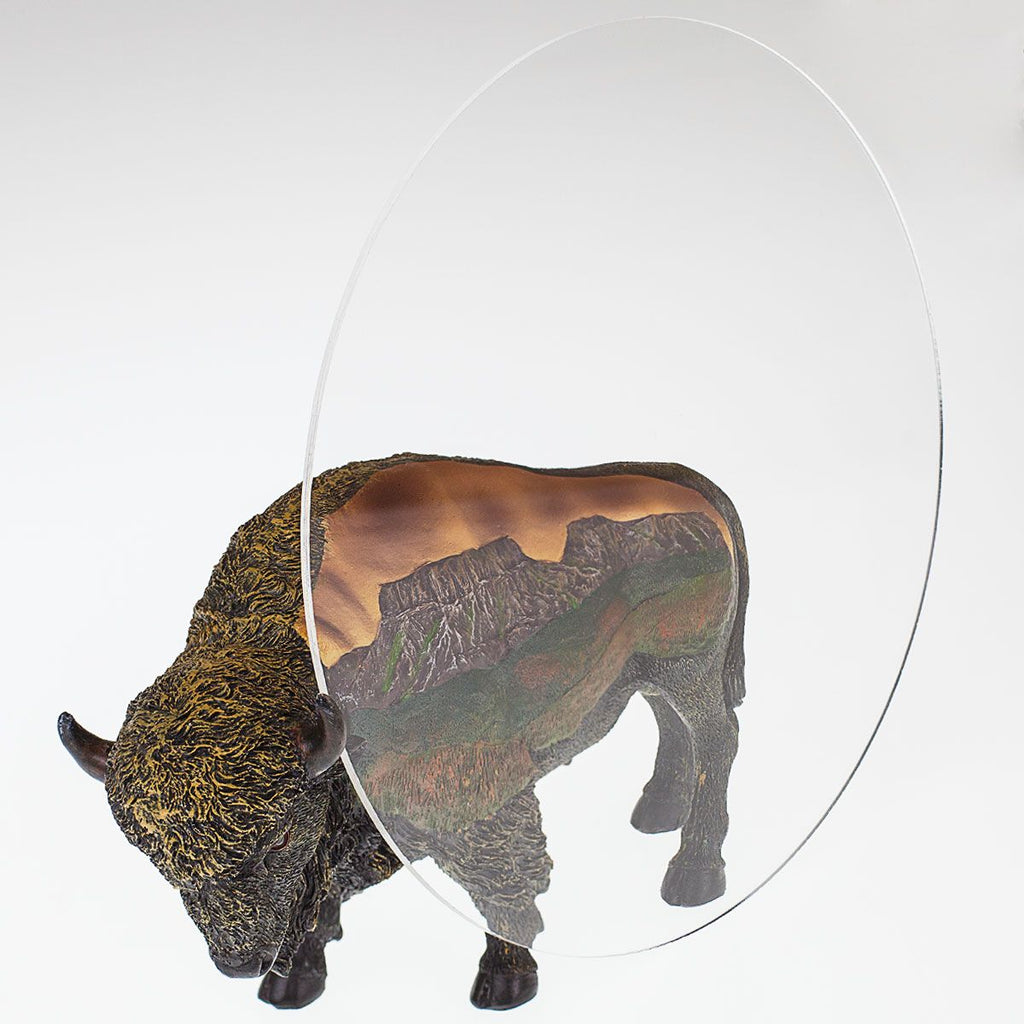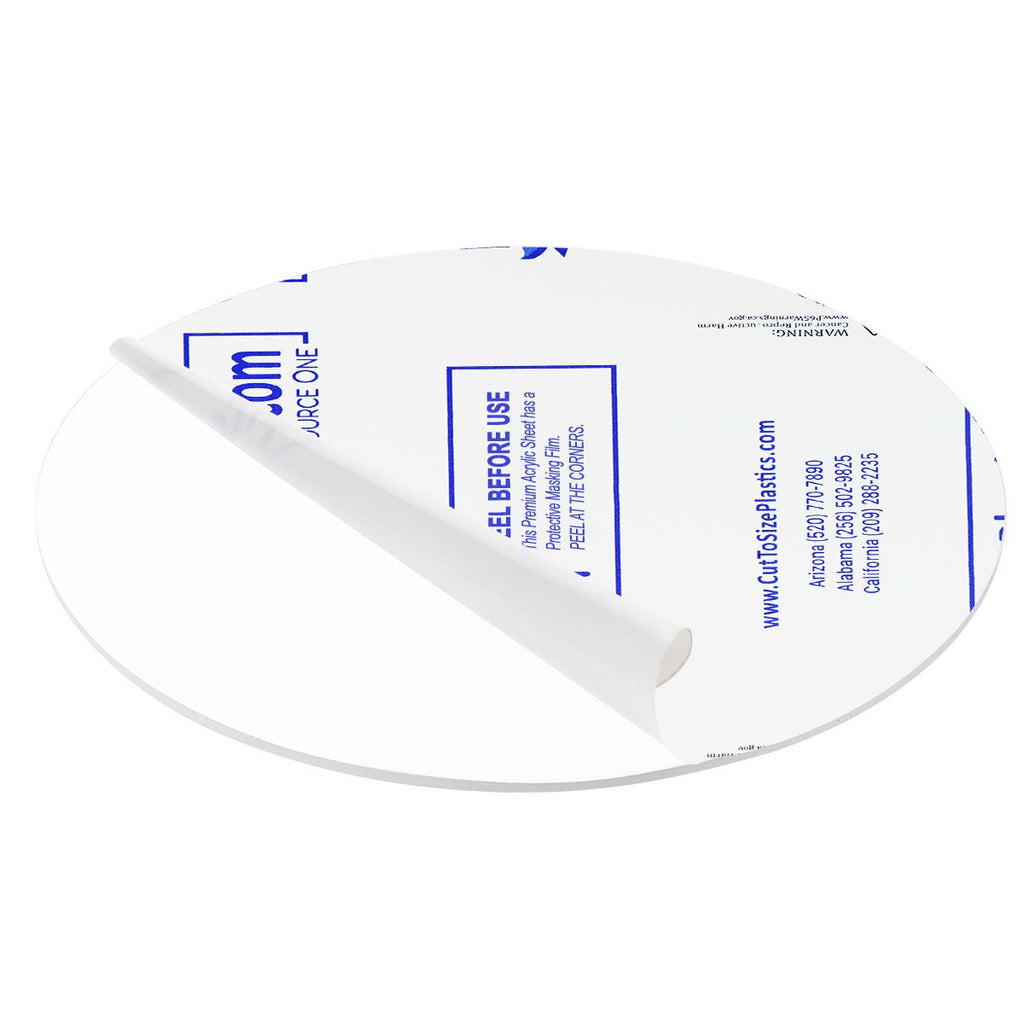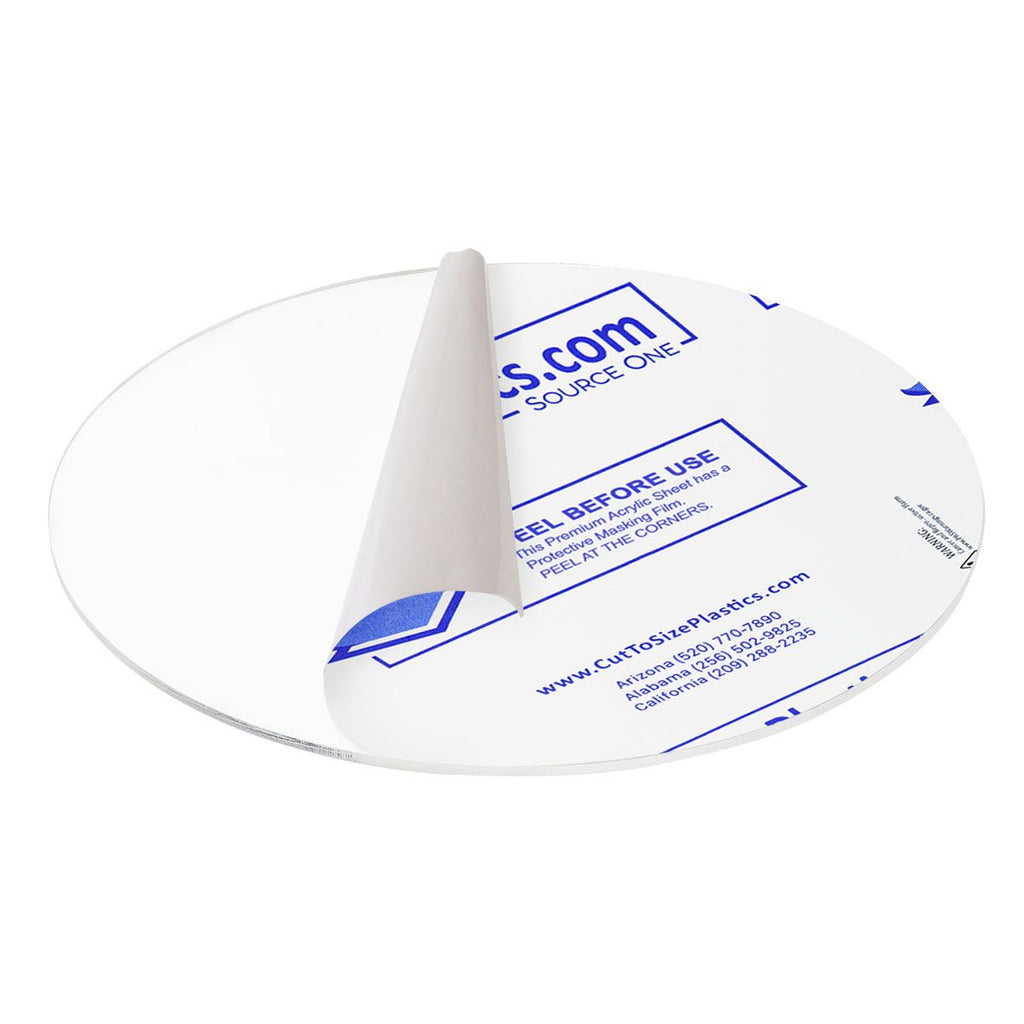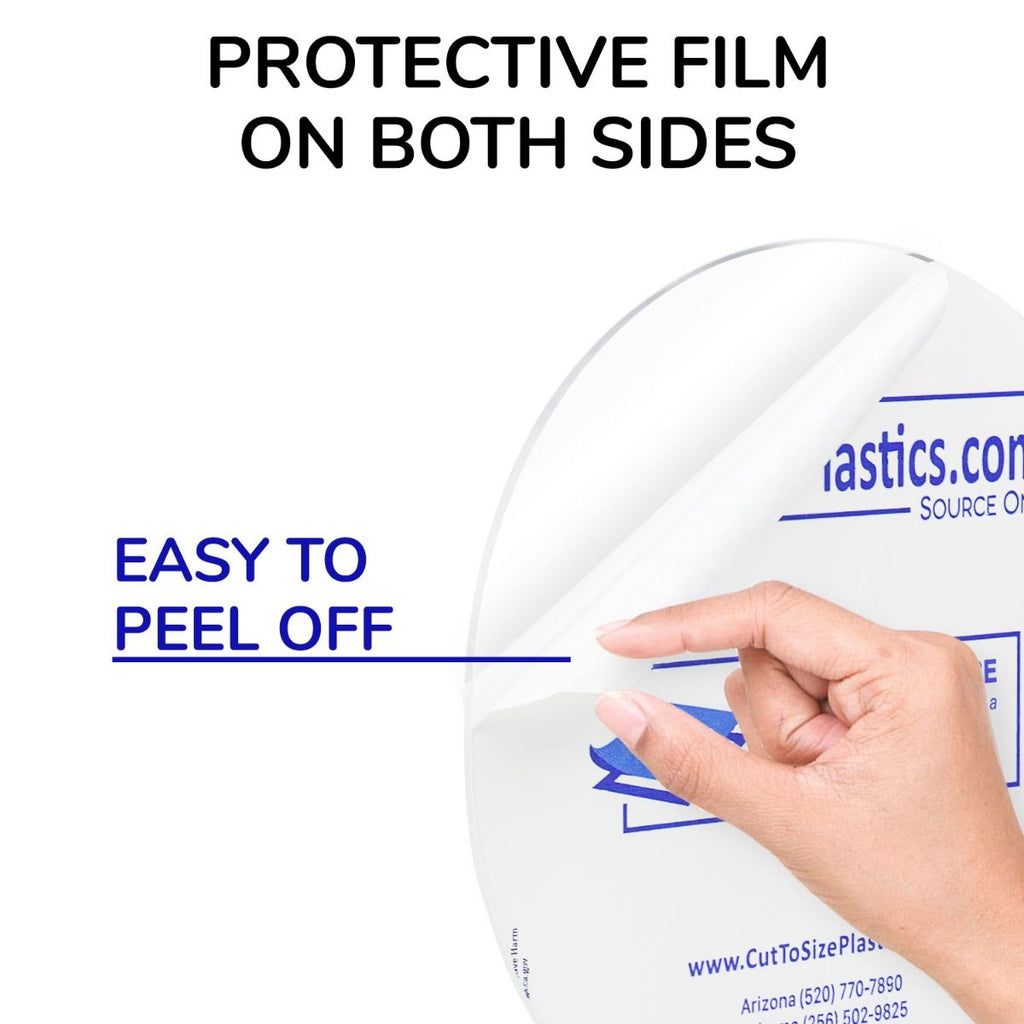 This clear acrylic Plexiglass disc is commonly used for displays, stands, signage, and many other applications. The acrylic material is clear, lightweight, and impact resistant. Acrylic is about 8 times stronger and tougher than glass, it is lightweight and easy to shape or fabricate. You're able to use an acrylic sheet that is twice the thickness but still weighing about half the weight of a conventional glass sheet. Choose acrylic when you're concerned for safety and handling.
FEATURES:
Lightweight and strong
Higher impact resistance than glass
Even thickness throughout with a smoother finish
Easy to handle and fabricate
Low moisture absorption rate
Easy to clean
Higher light transmission compared to conventional glass
Long lasting
APPLICATIONS:
Signage
POP displays
Cake base
Wedding and party signage
Tabletop protection
Product centerpiece
Photography product stand
Boat windows
DIMENSIONS INFORMATION:

The standard Cut-to-Size length and width tolerances can be up to +/- 1/8" and thickness tolerances can be up to +/- 10% and can vary throughout the sheet.
0.06" = 1.5mm
1/8" = 0.118" = 3mm
3/16" =  0.177" = 4.5mm
1/4" = 0.236" = 6mm
3/8" = 0.354" = 9mm
1/2" = 0.472" = 12mm
3/4" =  0.708" = 18mm 
1" = 0.945" = 24mm